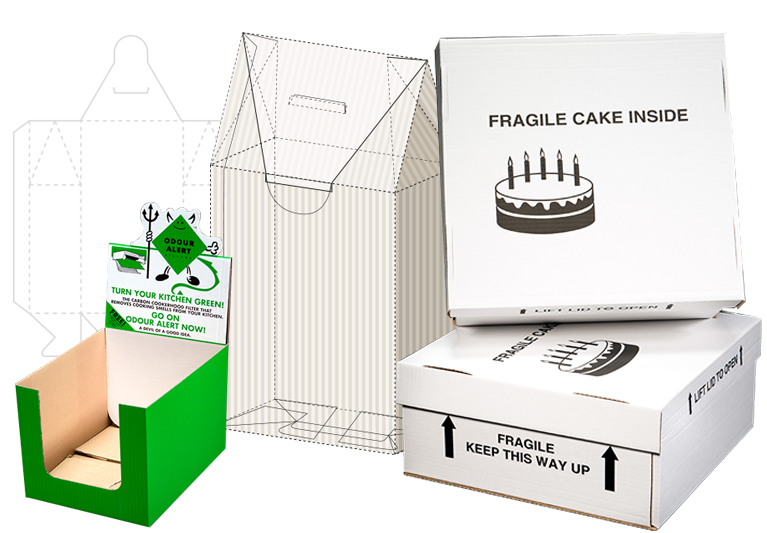 The permutations of packaging in corrugated board or die-cut solid board are endless as so few purposes are ever the same.
Through innovation and flexibility, Lancashire Board offers the widest possible choice of corrugated and die-cut packaging; industry standard boxes; filter frames (gateaux) and cardboard-based components.
Packaging Solutions

Lancashire Board and paper are unique in that they offer a wider range of packaging products from across the spectrum:

bespoke or industry standard
plain or printed
corrugated cases
stiffener and insert pads
layer boards
dividers
fitments
stock lines and made orders
Call today
Call today on +44 (0)1282 835033 to discuss your packaging needs.