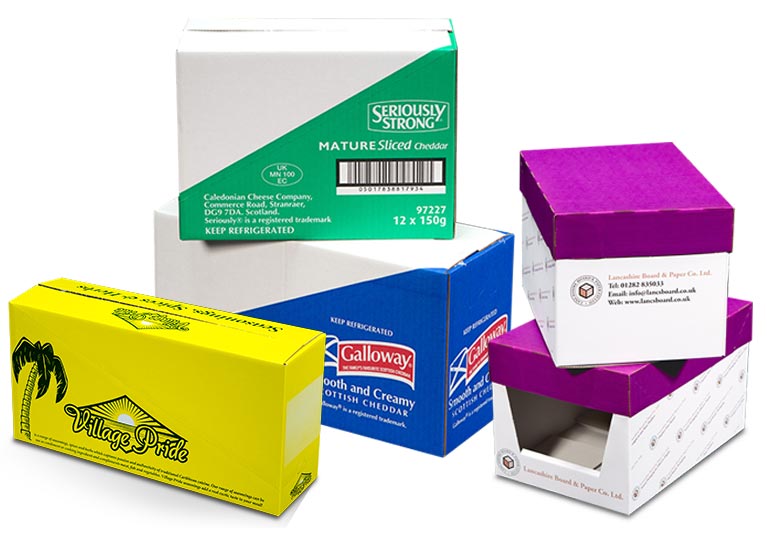 Shelf Ready is generally the retailer's preferred packaging format.
Lancashire Board & Paper understands the needs of product manufacturers and the users in the supply chain who must handle the product before the end consumer even sees it. Shelf Ready Packaging eliminates much of the secondary packaging waste associated with on-shelf display, and gives you control of how your goods are presented at the point of sale.
Die-Cut for Complex Shelf Ready Packaging
Shelf Ready Packaging (SRP) is designed to minimise the amount of materials used in the packaging process, while making the product within look at its very best when on shelf. Lancashire Board offers the widest available range of materials, bespoke pack designs and cut options.
Sustainably sourced board
FEFCO styles
Bespoke design
Corrugated Materials

All flute profiles
Single wall
Twin wall

Solid Board

Unlined
Coated white
500 micron – 2500 micron density
Shelf Ready Packaging - The Best Retail Solution

Whether it's for product packaging, point of sale materials or something that simply needs to stand out from within a crowded shelf space, our die-cut design facilities offer the very best in Shelf Ready Packaging solutions, and our in-house design and flexographic print processes are unrivalled for flexibility and quality.
Call today
Call today on +44 (0)1282 835033 to discuss your packaging needs.